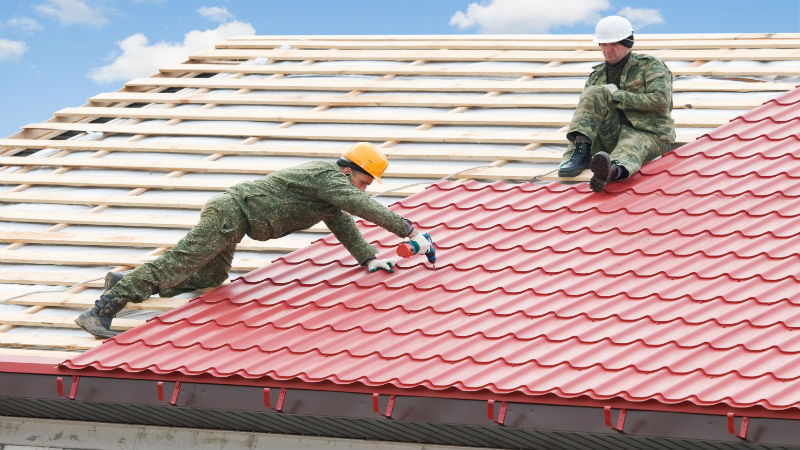 On any given day, there are roofing sales people wandering around neighborhoods attempting to solicit business by claiming there is damage to the roofs of homes. This is not always the case, and homeowners are very aware of these types of contractors. When this happens, it makes legit roofing contractors look bad, and when roofs do need to be repaired, homeowners do not know who to trust. What are some signs a home needs roof repair service in Hammond?
Shingles Showing Signs of Deteriorating
When shingles begin to curl at the edges or buckle, this is a sign they are getting older and ready to be replaced. If this happens, the wind from a storm can come in and easily blow the shingles off of the roof. Shingles are also at risk for decaying as they get older.
Missing Shingles
Shingles going missing on a roof is not a good thing. This can happen in extreme winds and can cause the roof to begin to leak. The shingles on a roof serve as the protection from wind, rain, snow, and hail. Most shingles are made of very heavy duty and durable material, but they still loosen over time and will blow off. If there are only a few shingles missing from a roof, a small repair versus a replacement will be sufficient to keep the roof intact for longer.
Views of Water Damage
Water damage to a roof is a sign of a costly expense. If this is not caught right away, it can cause mold and mildew. Roof leaks will not go away if left unattended. It is important to get these seen about and repaired right away if one should occur.
When the above things go wrong, a licensed and insured roofer should be the one to come out and inspect the roof. They should climb on the roof and examine it completely. Once this is done, an insurance adjuster may work with them to write an estimate of the damage and what the repair costs will be. To find out more information on roof repair service in Hammond, Gluth Brothers Roofing Co Inc. is available for any questions or to schedule repairs.