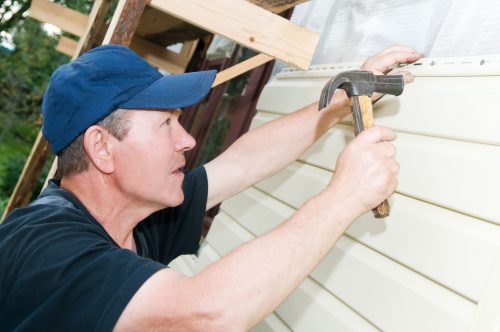 When it's time for your home to undergo renovations, the first thing you'll need to do is prepare. Not only should you prepare your space, but you will also need preparation for what's to come. Renovations can be a major event and take a lot of time and effort, so here's how to get your home and yourself ready for a big job with an even bigger payoff.
Preparing Your Space
The biggest job you will have before a renovation is cleaning and organizing. If you're redoing your kitchen, you'll need to find a new home for appliances, kitchenware, and food. Redoing your bathroom? You may need to make alternative bathing arrangements for a while. Bedroom renovations may make for living room sleepovers, while main room makeovers may lead to hanging out more in your bedrooms and other lounging spots.
Just be sure that wherever you're planning to renovate, you have plenty of time to clean and prepare the space beforehand. It will make things go quicker and easier – and offer less stress throughout the renovation process.
Preparing Yourself
Yes, a renovation is an exciting time – but it can also be a stressful one. What's more, renovations to commonly-used rooms can put you out of them for a while, creating a major inconvenience.
Some homeowners prepare for a renovation by preparing to be out of their home during that time. Even if you're going the DIY route, it may pay to have somewhere else to eat, sleep, and shower during your renovation. That way, you can truly rest once the work is done each day.
An even better choice is to let a professional handle your Kamloops renovations while you relax elsewhere. You can trust a professional contractor to know what they're doing so you can take time off from worrying about the details. So, if you've got a lengthy renovation coming up, consider planning your family vacation at the same time and take off without a care!