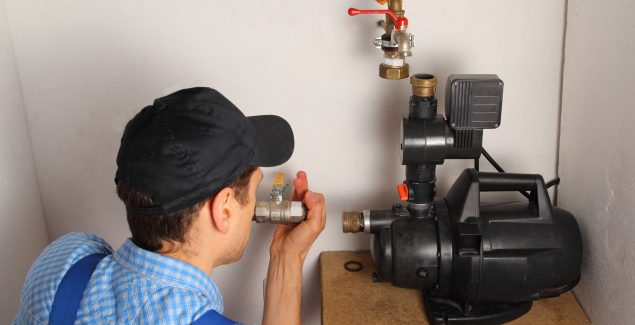 If you're an unlucky owner of a wet basement it's time to get the scoop on sump pumps. A wet basement can cause all types of problems for your home. When you have a new sump pump installed it will either sit in your basement above or beneath the floor. Its main job is to pump out water that has collected in the sump basin and discharge it safely outdoors. It is always a good idea to speak with professionals that deal with basement flooding and property damage due to excess water. They will be able to assist you when it comes to investing in a sump pump model of high quality. Basement Technologies has all of the tools and experience needed to help protect your basement and provide you with the information, installation services and maintenance required to keep your basement dry.
Signs You Need a Sump Pump
When you go down to your basement look for signs that you may need a sump pump. Such evidence includes watermarks on your walls, standing water in your basement, rust, mold, rot, or an unhealthy odor in the air. You could be suffering from water problems in your basement depending on how water drains around your home. There are actually many different ways flooding or drainage could contribute to leaks in your basement.
Choose the Right Sump Pump
Of course, you want to use the expert advice provided by Basement Technologies when it comes to choosing sump pumps in Boston MA. They will be able to inspect your property and basement to get a better idea concerning your water problem. There are many different types of sump pumps available so it is wise to find out the type that would work best for you. By working with Basement Technologies, you are assured quality installation services and equipment that make keeping your basement dry an absolute breeze.