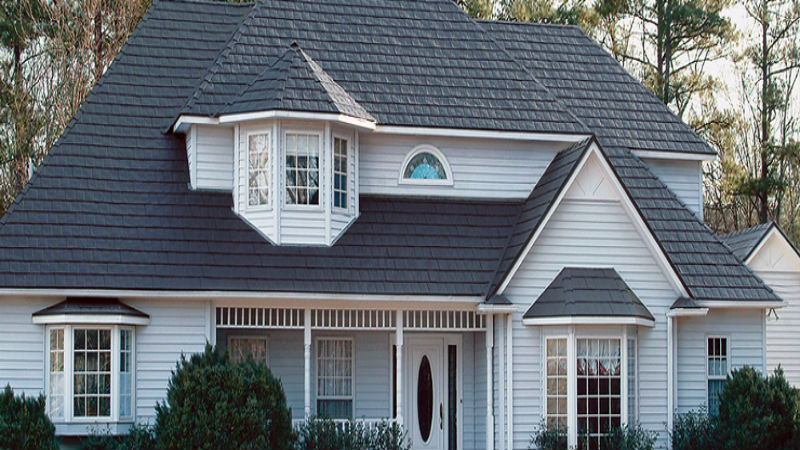 If you are building a new home, adding a room to your existing home or it has reached the point where the siding on your house needs replacing, consider the advantages of fiber-cement siding.
Fiber-cement siding, like any conventional siding, is applied to the exterior of the house. The material is readily available, and it comes in many different colors and styles. There are designs that resemble clapboard, cedar shingles, or stucco. It is easily installed by an experienced San Antonio siding contractor. The siding is manufactured from cement, sand, and wood-fiber and is exceptionally durable and weather resistant.
Although fiber-cement siding is fractionally more expensive than aluminum siding, it will outlast it by years. Fiber-cement siding does not dent; it resists insect infestation, gale-force winds, and driving rain. The material is ideal for hot, humid climates; it will never rot nor will termites ever be a problem.
Fiber-cement siding is not new:
This siding material is not new, although many homeowners are just becoming aware of it and its advantages. The most well-known manufacturer of this type of siding is James Hardie; the material is sold under the trade name "Hardiplank."
Installation:
For an experienced contractor, installing the material is quite simple. In most cases, the existing siding is removed. Although a capable homeowner can do the job, most people hire a San Antonio siding contractor, by doing this, you know the job is done right, and it will be completed much quicker.
A high-quality house-wrap is necessary; this will let the house breath that in turn drives any water vapor that forms to the outside. A high-quality wrap under fiber-cement siding will not attract mold or mildew.
Fiber-cement siding is an excellent investment, the material comes with an impressive warranty and gives an average return of close to 90 cents for every dollar invested in the project.
A great way to improve the looks and value of your house is to install fiber-cement siding. If you are looking for an experienced San Antonio siding contractor please contact Shaw Company Remodeling.